When you're ready to learn how to play your custom guitar transcription or any new song, nothing helps more than one-on-one instruction from our JamAlong music teachers.
We offer live online music lessons via our sister site jamalong.org.
You get all the benefits of an "in person" music lesson, except you can do it in the comfort of your own home, in your bathrobe if you wish! (As we like to say, it's just like a real lesson, except it smells better).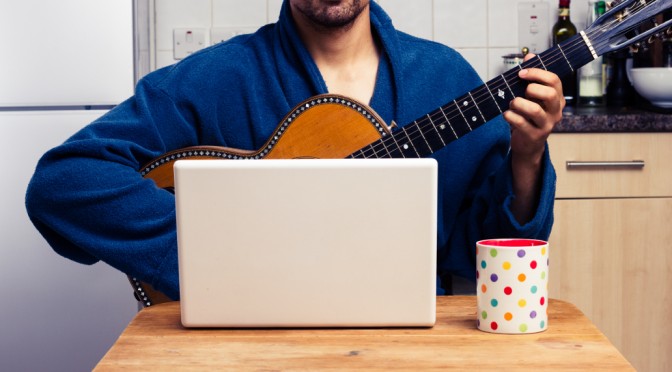 Here are the perks:
Use whatever platform you are comfortable with: FaceTime, Skype, Google Hangouts (we recommend Zoom).
Use your computer, tablet or smartphone, they all work fine!
Watch and hear your instructor play your song and explain everything in detail.
Get immediate tips and feedback on your playing.
Build confidence and prepare for live performance.
Get a 40-minute live online music lesson for just $50
Even better, get a live online music lesson every month — included with a Ninja Jammer subscription on jamalong.org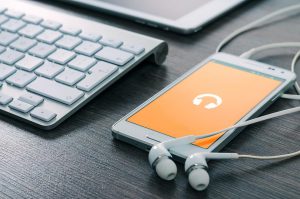 Special offer: Free introductory lesson
That's right, a live online music lesson, absolutely free! Give it a try!